200 Years of Experience...
Celebrating our Bicentennial
Anniversary 1812-2012
Fast Delivery...
Need blades urgently? We will do everything possible to meet your needs, including non-standard widths.
Small Quantities...
No order is too small, we are happy to quote for small blade quantities and one-off orders.
Quality...
We only use the finest quality doctor blade material and our rigid inspection procedure ensures a premium finished product.
Customer Service...
Efficient and friendly staff to listen to your requirements.
Technical Support...
Having doctoring problems or coating problems? We are pleased to provide assistance.
Working with You...
We value your business and are committed to meeting customer needs.
QUALITY
Pinders have been manufacturing blades for 200 years and we understand that quality is paramount.
Poor quality blades can be the source of printing and coating problems and roller/cylinder damage; this may also apply to other blade applications.
We only use the finest quality raw material, with full certification and traceability.
Our rigid quality procedures from production through to packing ensure a premium finished product.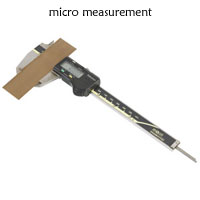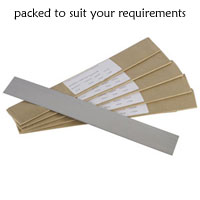 Our production controls ensure that blades:

Have the optimum edge finish, generally a smooth pre-honed fine edge
Have good flatness properties to sit correctly when clamped
Have minimal edge camber or deviation from edge straightness. This blade characteristic is extremely important in doctoring as good edge straightness properties will enable the operator to attain full consistent contact with the minimum of pressure from the outset
Meet specified or standard dimensional tolerances
Are free from burr and roughness
Are carefully packed, whether coiled in a dispenser box or wrapped in VCI (corrosion inhibiting) paper
At Pinders we pride ourselves on a high level of customer care and exceptional service.
We maintain a close working relationship with our customers and strive to meet specific requirements.
Our bespoke services include:

Custom-made blades; we can adapt to meet a vast array of sizes and specifications
Prompt delivery; we will always try to accommodate the most urgent requirements and have many standard sizes in stock for same day despatch.
Small quantities and one off orders are no problem
Bespoke packing; you can select your preferred packaging, whether in be a coil, pre cut coiled blade or pre-cut lengths packed flat, just ask!
Technical advice; you are very welcome to contact us for support and advice
Trial samples; we want you to be confident with your material selection and are happy to provide samples for trial runs.
Whether you know your exact blade requirements, or need advice on what would work best, Pinders are always pleased to assist. Contact Us.